Step 1: Apply for GS1 Company Prefix
The first, and most important, step in obtaining a UPC bar code for your product is to apply for membership and license a UPC (GS1) Company prefix from GS1. Your company prefix is a unique string of digits assigned to your company, identifying you as the manufacturer throughout the entire product supply-chain. The length of the prefix (and price) is dependent on the number of unique items which require UPC identification.
The number of digits in a Company Prefix can vary between 6 – 10 characters, depending on the number of products a manufacturer needs to identify. A small company, who only needs to identify a single product, would receive a 10-digit number. The membership fee for GS1 is primarily based on the number of products which require identification. To learn how to determine how many UPCs you need, please visit, www.barcode-us.info/how-many-upcs/.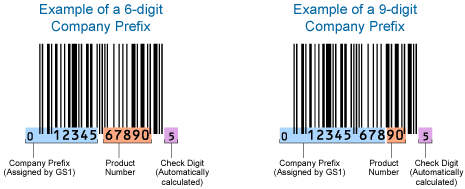 Please be advised that there are third-party companies on the internet who offer to sell single UPC bar codes for discount $5 rates. Most of the main retailers will not accept their numbers and there are many online websites preying on unsuspecting new companies. Many of these companies are fraudulent and use shared UPC Company Prefixes. Quite SIMPLY, buying cheap "upc barcodes" puts you at risk for acceptance by retailers (even Amazon). If you plan on selling to any larger retailer in the future, you do not want to have your products marked with UPC barcodes which may not be accepted.
GS1 Company Prefix Used in Case Markings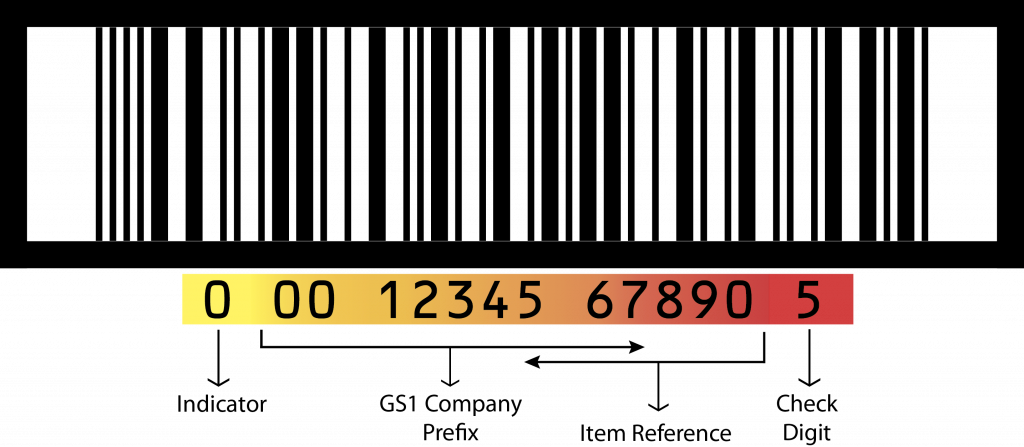 Many retailers, wholesalers and distributors require suppliers to use barcoded case markings which also follow the GS1 standards. The GTIN-14 is a identification string which includes a company's unique GS1 Company Prefix.
The UPC/GTIN management and barcode creation can be very challenging for new companies. The comprehensive GS1 Barcode Service facilitates the entire process to easily manages GTIN/UPC information and create barcodes. At the end of this simple tutorial you will be provided information on the GS1 Barcode Service.